THE TEST PRESSURE OF THT HIGH PRESSURE HIGH NTU VALUE PLATE HEAT EXCHANGER REACHES 5.0MPa
Views:4 Author:Site Editor Publish Time: 2021-04-19 Origin:Site
How much pressure are you able to handle?
It is not an exact number can be measured;
But how much pressure can a plate heat exchanger withstand?
THT can reply to you with accurate data!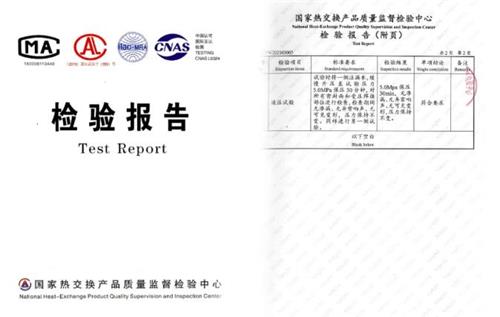 The pressure of high NTU value plate heat exchanger reaches 5.0MPa!
With the gradual improvement of energy efficiency requirements in various industries, THT has been rapidly responding to customer demands,and making continuous breakthroughs in technological innovation for high pressure and high NTU value plate heat exchangers.
Recently, the high pressure and high NTU value plate heat exchanger installed 600 pieces of plate in a single set, through the third-party on-site inspection and witness of the National Heat Exchange Product Quality Supervision and Inspection Center, achieved the test pressure of 5.0Mpa pressure performance, pressure capacity leading in China
High pressure and high NTU value plate heat exchanger is a series of products developed by THT for long distance transmission pressure isolation heat exchange stations and regional cooling energy stations. It is a dismountable plate heat exchanger product with the highest pressure resistance, the strongest heat transfer ability and the largest installed capacity in the whole industry.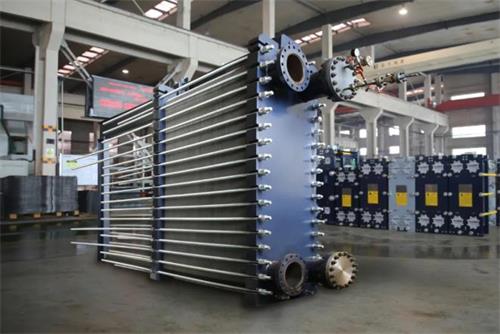 THT go ahead steadily and surely, to the international advanced standards, and constantly achieve product technology innovation, challenge who they used to be. In the journey full of opportunities and challenges, THT will adhere to the original intention of "continuously improving energy efficiency with heat exchange technology and creating value for customers", fearless of pressure and rise to the challenge.