THT Stories|Originality Manufacturing(1)
Views:1 Author:Site Editor Publish Time: 2020-08-05 Origin:Site
THT Stories|Originality Manufacturing ——THT Innovation and Upgrade, Promote the Quality of Products
"0.1 mm", which is the thickness of a piece of A4 paper, is also the quality standard for THT plate forming. Only for 0.1 millimeter has passed for 32 years. Focusing on the interests of customers, providing more cost-effective products and services has always been THT's pursuit of value. has passed 32 years.
The original heart does not change, THT manufacturing. "Creating value for customers" has always been THT's original intention.
As the representative of THT's new generation of isolation station products, the plate-type heat exchanger used in P45F isolation station has set a higher standard for THT from project approval, development, production and test, and then to market. THT people overcome difficulties with tough fighting sprit, build THT brand, deliver THT value, and provide customers with higher quality products and services.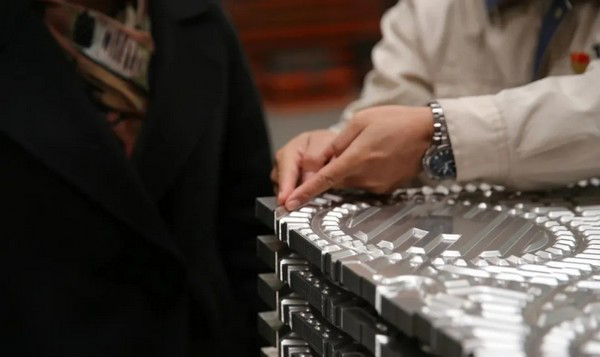 Break the Routine, Innovation-driven Development
THT innovation comes from the contribution of all employees in the manufacturing process of P45F, the manufacturing service platform, from managers to front-line employees, offers ideas and finds ways to ensure the smooth delivery of products.
As the representative of the new generation of plate heat exchanger used in THT ultra-large isolation station, P45F has a large monolithic weight, and the total weight of the whole machine exceeds 20 tons. How to mount large weight plates efficiently has become a challenge facing the manufacturing service platform. In the face of similar assembly problems, conventional methods are mostly forklifts, cranes and other machinery and manual coordination, with high cost and low efficiency, occupying a large number of manpower and material resources.
"It looks a little simple and not very high-tech, but it's very practical. "Front-line staff of the manufacturing service platform draw inspiration from life, make their own tools and debug them repeatedly. In the case of not using machinery, only two people can complete the plate installation, simple and safe operation, and ensure the work efficiency. The first trial operation was positive and the manufacturing team was encouraged. With continuous summary and improvement, all P45F products are qualified for one-time installation, and the task completion date is significantly ahead of schedule. A standardized installation guide for P45F isolation station has been summarized and formed. The whole product has passed the performance and reliability test of the national inspection agency, and the customer feedback is good.