What is a plate heat exchanger
Views:1 Author:Site Editor Publish Time: 2020-08-25 Origin:Site
I believe that many people are very unfamiliar with the term heat exchanger, so what is a heat exchanger? In fact, there are many things in life that are closely related to heat exchangers, such as cooling and heating, which is related to air conditioners, refrigerators, etc. It is the working principle of the heat exchanger. There are also some papermaking, textile, food, chemical and other related industries that require heat exchangers. Therefore, let us briefly understand the relevant knowledge of heat exchangers.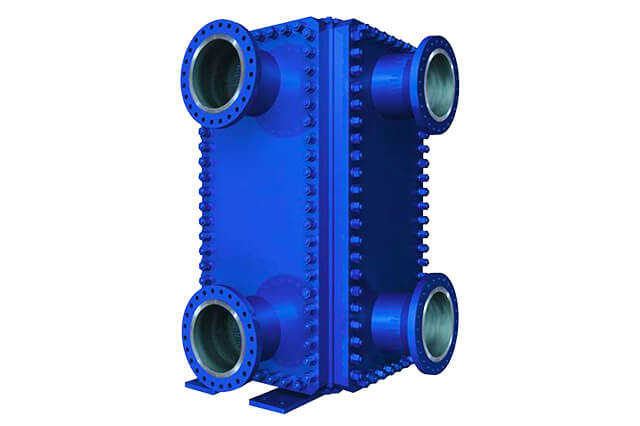 The plate heat exchanger is a new type of high-efficiency heat exchanger made up of a series of metal sheets with a certain corrugated shape. Thin rectangular channels are formed between various plates, and heat exchange is carried out through the plates. Plate heat exchangers are ideal equipment for liquid-liquid and liquid-vapor heat exchange. It has the characteristics of high heat exchange efficiency, low heat loss, compact and lightweight structure, small footprint, convenient installation and cleaning, wide application, long service life and so on. Under the same pressure loss, the heat transfer coefficient is 3-5 times higher than that of the tube heat exchanger, the floor space is one-third of the tube heat exchanger, and the heat recovery rate can be as high as 90%.
Under normal circumstances, we mainly distinguish plate heat exchangers based on structure, that is, according to the shape, which can be divided into four categories:
①Removable plate heat exchanger (also called plate heat exchanger with sealing gasket);
② Welded plate heat exchanger;
③Spiral plate heat exchanger;
④ Plate coil heat exchanger (also called honeycomb heat exchanger).